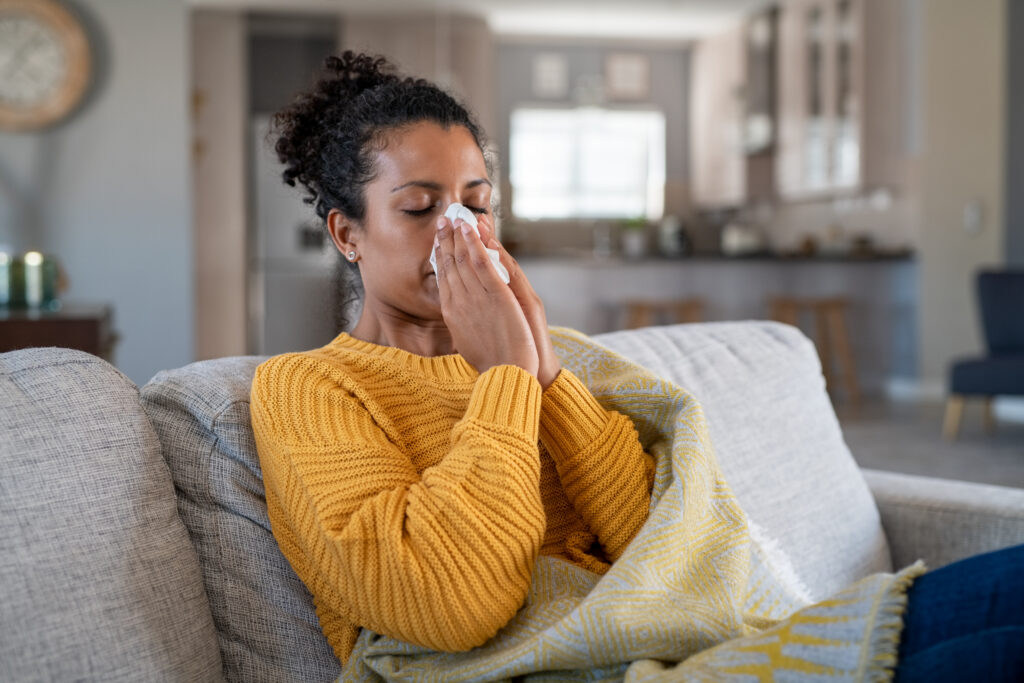 We've all had sinus troubles before and it's sometimes hard to tell if it's a bacterial infection, a virus, or allergies. Your physician probably even has a hard time. Here are some tips on when to see your physician, and when you should visit your local pharmacy for some home remedies.
Viral Sinusitis
If you've had your sinus troubles for less than 10 days, it is likely viral. Viral respiratory infections are actually the most common cause of runny noses and nasal drainage. The good news is that viral sinus infections go away quickly, usually in 5-7 days. A bacterial infection usually lasts twice as long. The bad news is there's no magic pill to kill a viral nasal infection.
Most sources recommend you wait it out a week before you call your physician, unless you have a fever, are immunocompromised, or have orbital involvement (eye pain, blurry vision, bulging eyes, etc). In the meantime, take some home remedies for symptom relief.
Bacterial Sinusitis
Bacterial sinusitis usually lasts longer than viral sinusitis. If you've had symptoms for 10 or more days, it may be time to call your physician. Another sign that your sinus problems are bacterial is what is called "double sickening." If you felt better for a few days, but your symptoms came back with a vengeance, it's likely bacterial. In that case, antibiotics are probably in your future. Contrary to popular belief, a "Z-pack" may not be the best treatment. Most of the time, bacterial sinusitis can be treated with Augmentin or doxycycline. You can usually use the home remedies below for symptomatic relief in addition to your antibiotics, but ask your physician or pharmacist to be sure.
Allergic Sinusitis
While you don't need antibiotics for simple allergic sinusitis, allergic sinusitis can turn into bacterial sinusitis. If your allergic sinusitis doesn't respond to over-the-counter antihistamines (like Claritin, Allegra), or nasal corticosteroids (like Flonase) and lasts longer than 10 days or you have a fever or orbital involvement, you should call your physician.
Home Remedies
Most of these can be used for viral, bacterial, or allergic sinusitis for symptomatic relief.
Saline Sprays: Saline sprays can relieve some of the symptoms of viral infections. They help rinse the mucous out and the moisture helps ease inflammation in your sinus cavity. You can use them up to three times a day as needed.
Nasal Corticosteroids: Sprays like Flonase can also relieve some of the inflammation in your nasal cavity and make you feel much better.
Neti Pots: Neti pots actually work well to help the cilia in your nose become more effective at their jobs, which is removing all the bad stuff that can irritate your nose. It's recommended you use the neti pot daily while you have sinusitis, but using it three times a week can help prevent further sinus problems. Using a neti pot.
Decongestants: You can use Afrin, but be sure not to use it for more than three days. Long-term use can make sinus inflammation worse, and can even cause permanent enlargement of your nasal tissue.
Over-the-counter Antihistamines: Allegra, Claritin, and even Benadryl can all be used for temporary symptom relief. They won't cure your problem, but they can help you get some sleep. Be cautious that some physicians recommend against using these drugs for sinusitis because they make mucous thicker and harder to drain. Some physicians still do recommend them for symptom relief.
Over-the-counter Pain Relief: You can also take Tylenol or ibuprofen to relieve some symptoms.
Chronic Sinusitis
If your sinuses don't clear up for 12 weeks or more, you've moved to chronic sinusitis. Saline sprays, nasal corticosteroids, and neti pots are the treatment of choice for chronic sinusitis. However, your physician should do a workup to make sure you don't have something else going on. The workup could include imaging, allergy testing, and/or cultures depending on your presenting symptoms and status.
Sources:
IDSA Clinical Practice Guideline for Acute Bacterial Rhinosinusitis in Children and Adults