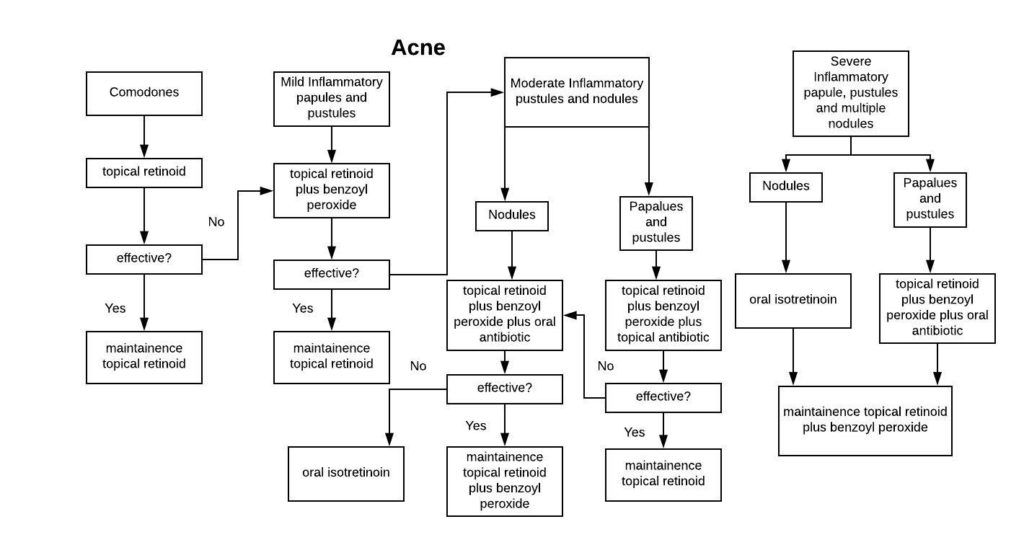 Topical retinoids: adapalene, tazarotene, tretinoin
Topical antibiotics: clindamycin, erythromycin
Oral antibiotics: doxycycline, erythromycin, minocycline, tetracycline, Bactrim
Non-antibiotic treatments: azelaic acid, benzoyl peroxide, dapsone, salicylic acid
Accutane REMS program:
You can read the whole thing here.
Highlights-
The goals of the isotretinoin risk evaluation and mitigation strategy are:
To prevent fetal exposure to isotretinoin
To inform prescribers, pharmacists, and patients about isotretinoin's serious risks and safe-use conditions
Requirements:
Patients are classified either as females of child-bearing potential (FCBPs), females not of child-bearing potential (FnCBPs), or males.
FCBPs are required to pick and use two birth control methods (abstinence included), and must take doctor-administered pregnancy tests in two consecutive months. After the second negative pregnancy test, the FCBP must also take an online comprehension test to ensure she understands the requirements of the Program. Once those two items are complete, the FCBP is authorized to receive drug at an authorized pharmacy. From the date of the second (confirmatory) negative pregnancy test, an FCBP has seven days to pick up her prescription. FCBPs must see their doctor and take a pregnancy test in each subsequent month in order to get another prescription for the next 30 days.
Males and FnCBPs must see their doctor every month, but don't have to take the pregnancy or comprehension tests. They have 30 days from the date of their office visit to pick up their prescriptions. After that point, they have to see their doctor for another 30-day prescription.